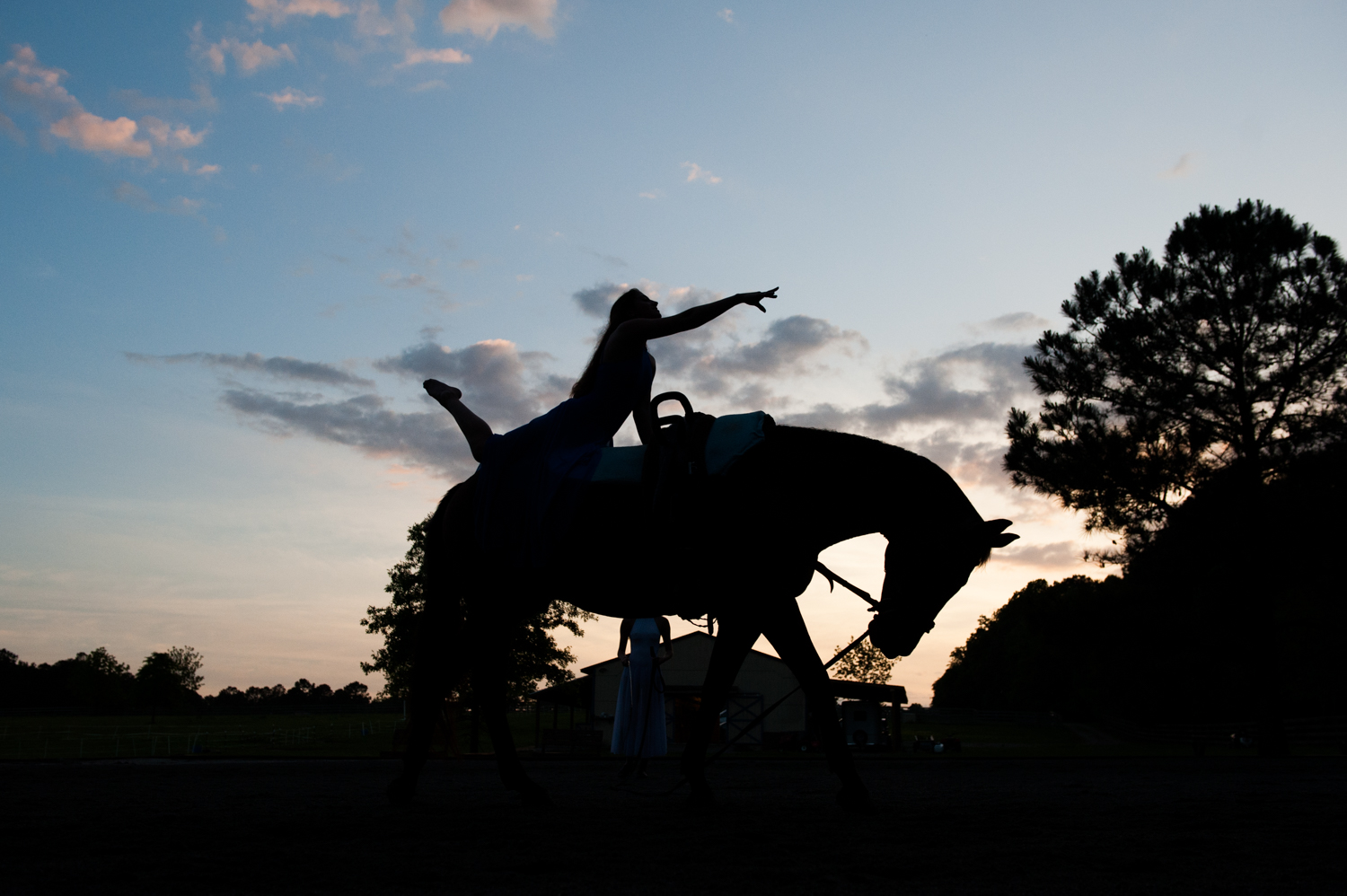 "Breathtaking, heart stirring, stunning" were just a few of the words I could grasp to convey the feelings I had when Teresa unveiled our equine portraits. I left the our viewing with the need to digest each photograph, each piece of artwork, each image of pure beauty and elegance. I text Teresa later in the day after I had alone time to process the artwork she created. My text read, "There  are no words to  describe my emotions right now. I am so overcome with the beauty you and Justin captured. You both captured the true essence of their beauty." Not only did Teresa seized the magic and beauty of the horse/ girl relationship, twin connection, and horse/vaulter bond . . . she nailed it!
Equestrian Vaulters and Wakefield High School Seniors
Nicole and Michelle
Wakefield High School Class of 2018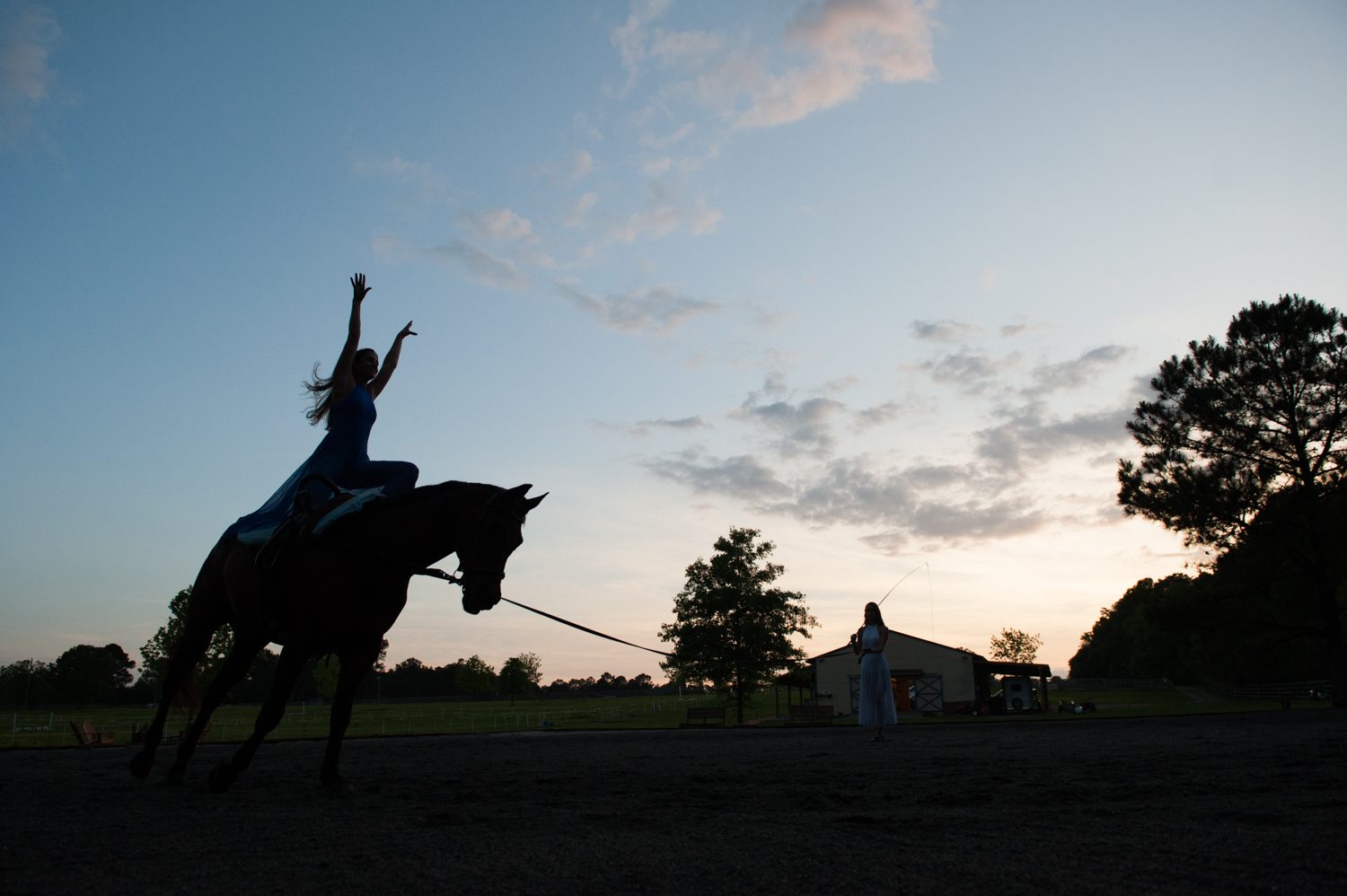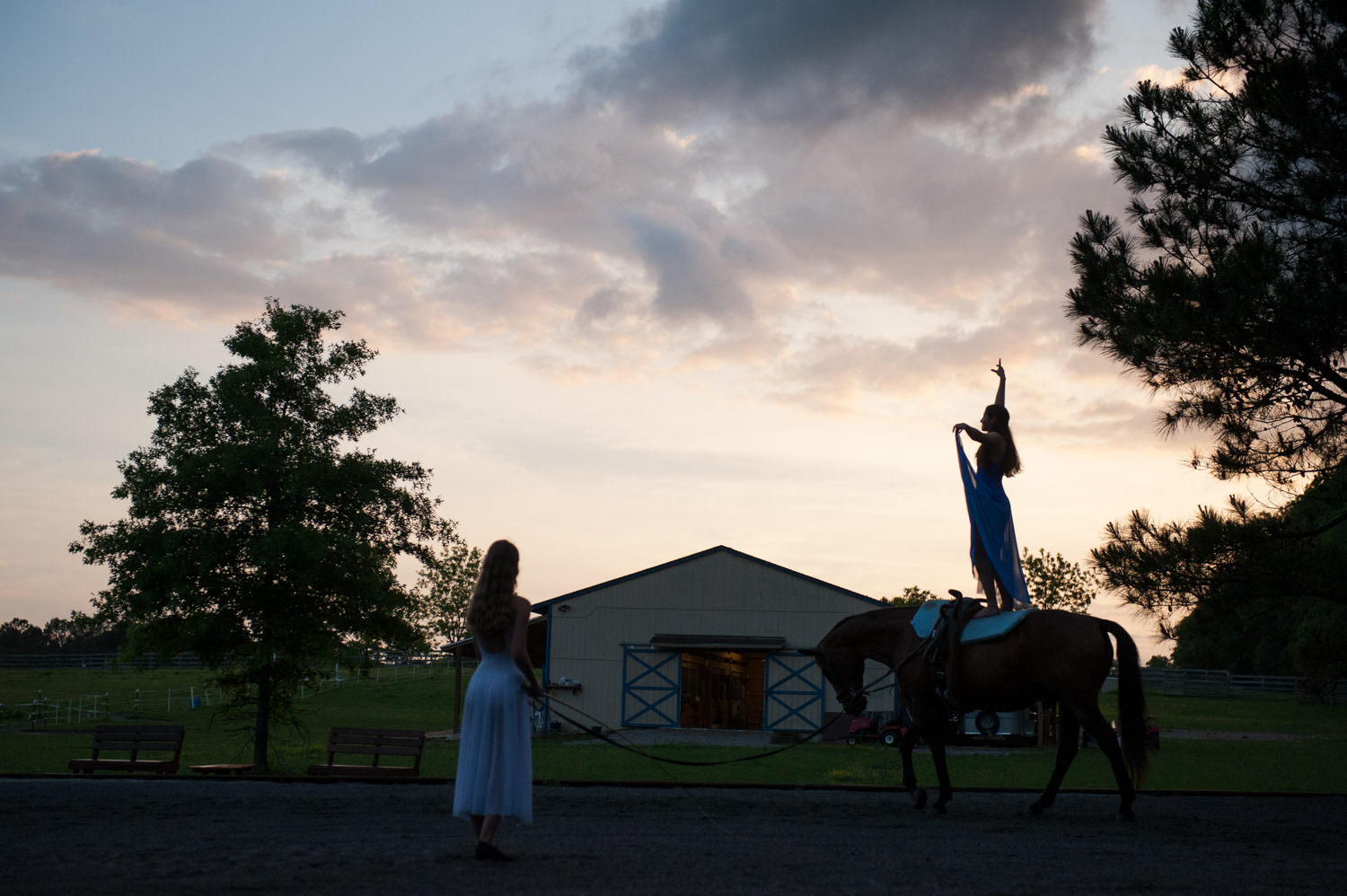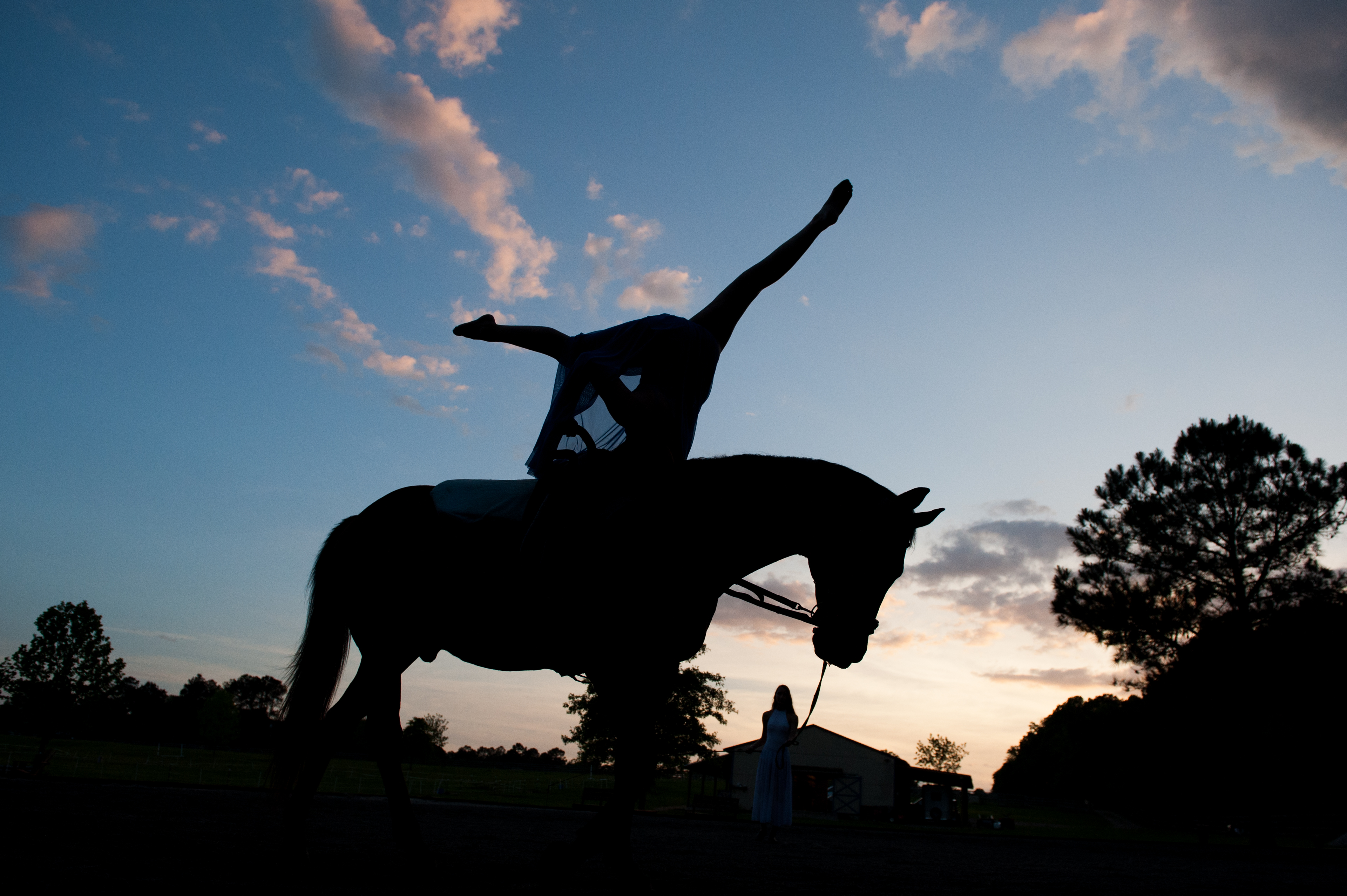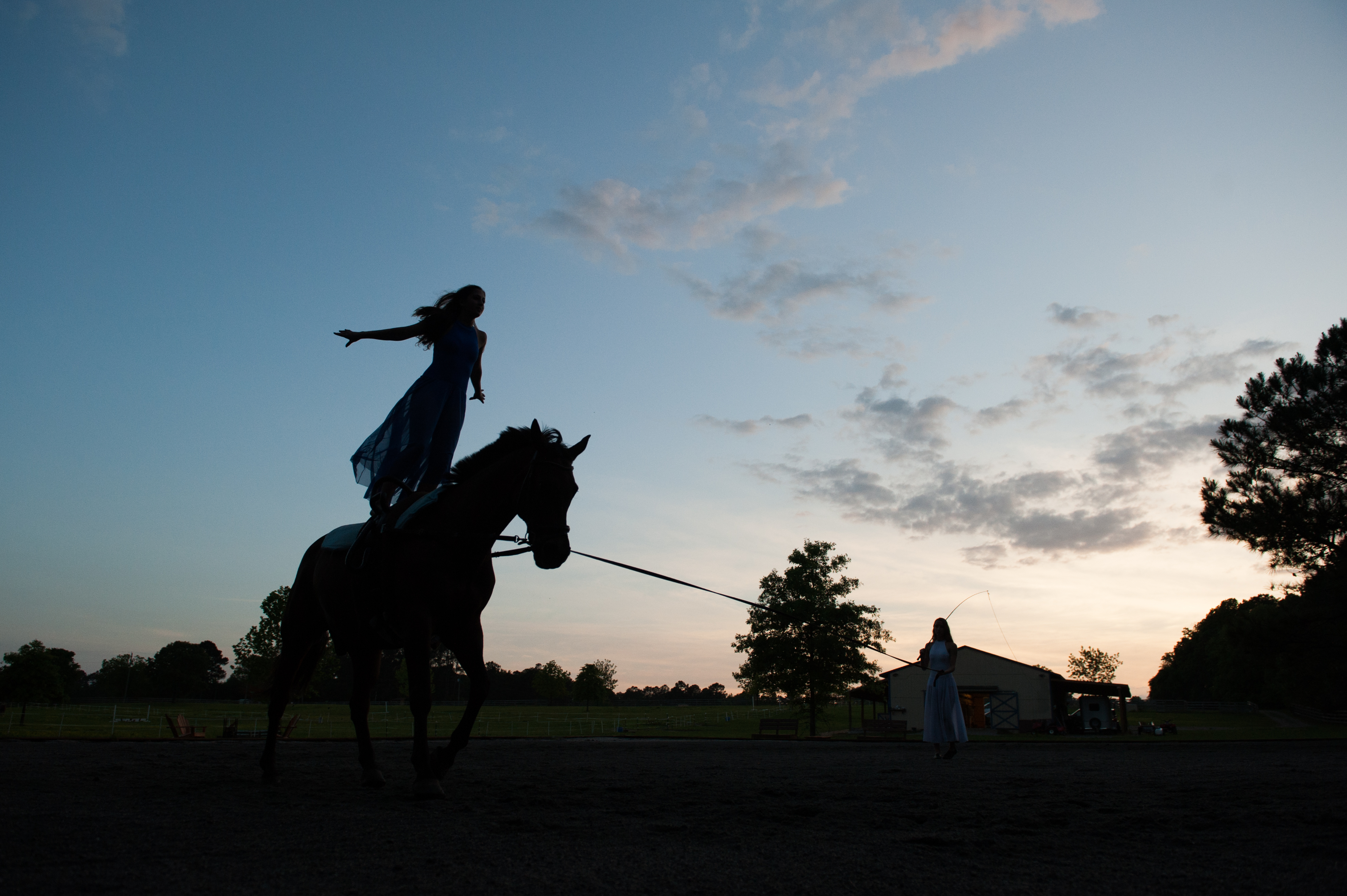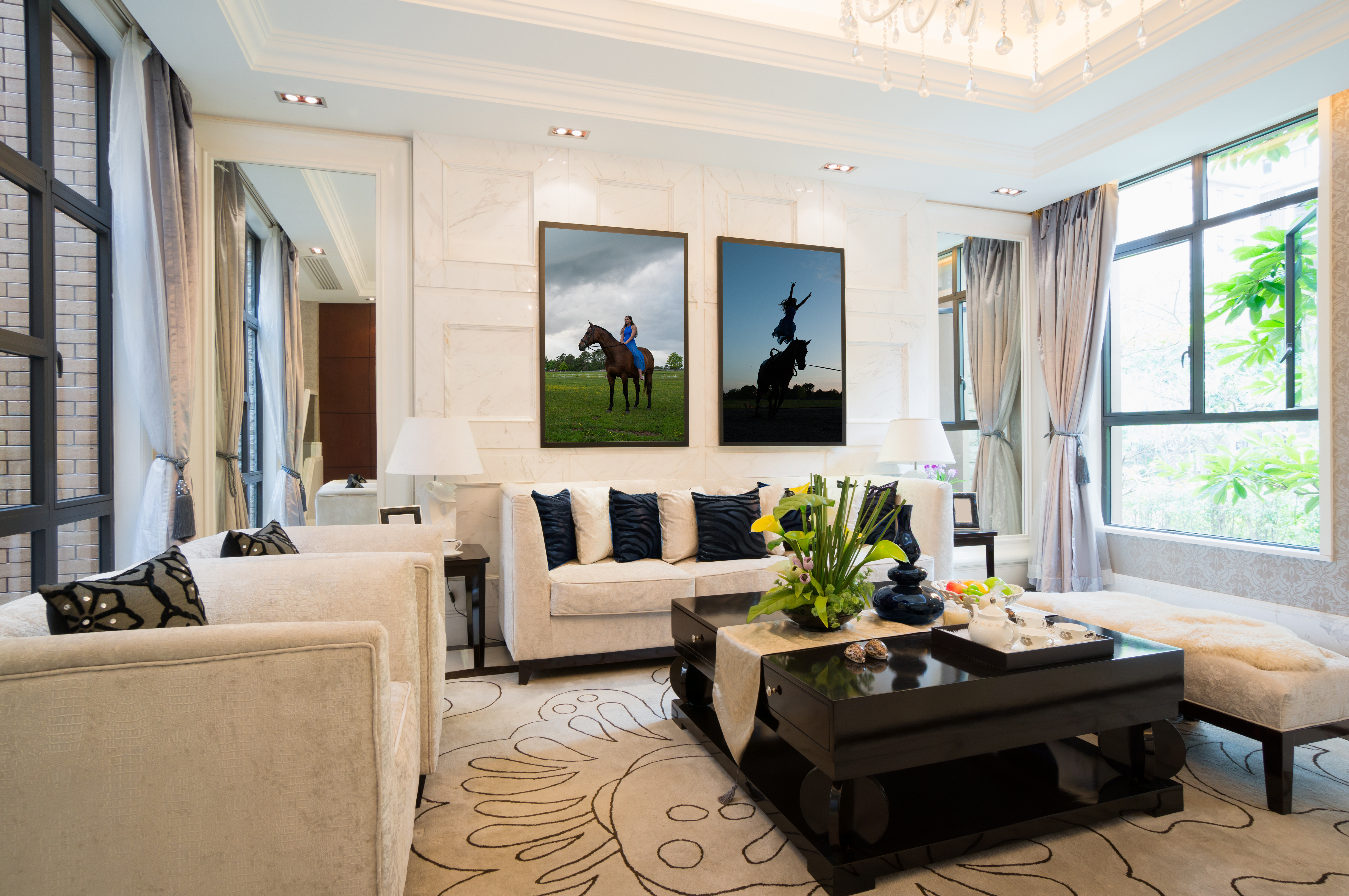 Many people don't know that we started our photography career as senior portrait photographers.  As senior portrait photographers through the years we have met some of the most amazing high school seniors in North Carolina with the most amazing hobbies.  We've photographed everything from senior portraits in a rainstorm to senior portraits playing a harp in a field of wildflowers. and even a senior portrait of a scuba diver in mid-jump but never, ever, in the history of being a photographer have we ever photographed twin sisters who do choreographed, gymnastic routines on a horse!  A horse that is moving!  A HUGE horse that is cantering while you stand and jump on top of it!  Our creative brains were exploding.
Our equine senior portrait session with Nicole and Michelle started out with sprinkles of rain that opened up in to a full rain shower right before sunset.  With the skies looming dark and the horses a bit on edge (and hungry!) we gathered in the shelter of the barn to make our plans.  We have a theory with all of our photography sessions that the harder we have to work, or the more adversity we face, the better the session will be.  With storm clouds rolling through and cameras loaded with amazing photographs and video, it would have been easy to call it a wrap and go home.  But that's not what we do.  We believe that the more adversity there is to getting "the shot" the more our efforts will be rewarded with incredible photographs.  This evening was no exception.  The rain stopped but the clouds it left behind created the most amazing moody skies.  We laid on the ground to show the scale of the girls against the huge sky, just a few feet from where Esau was cantering.  Laying in the dirt a few feet from where a horse is cantering is an exhilarating place to be.  It took careful planning, practice, and communication to capture the right moments at exactly the right time.  Nicole, Michelle, and Esau were all working extremely hard.  It was all worth it because the results are breathtaking.  To this day it is the only session we have ever cried with joy while uploading.
North Carolina and Worldwide
Teresa and Justin Porter are an experienced husband and wife photography and filmmaking team available for equine photography in North Carolina and for travel worldwide.  Their Studio is based in Cary, North Carolina but their commissions are available throughout Pinehurst, Southern Pines, the Sandhills, the Triad, and the Triangle.