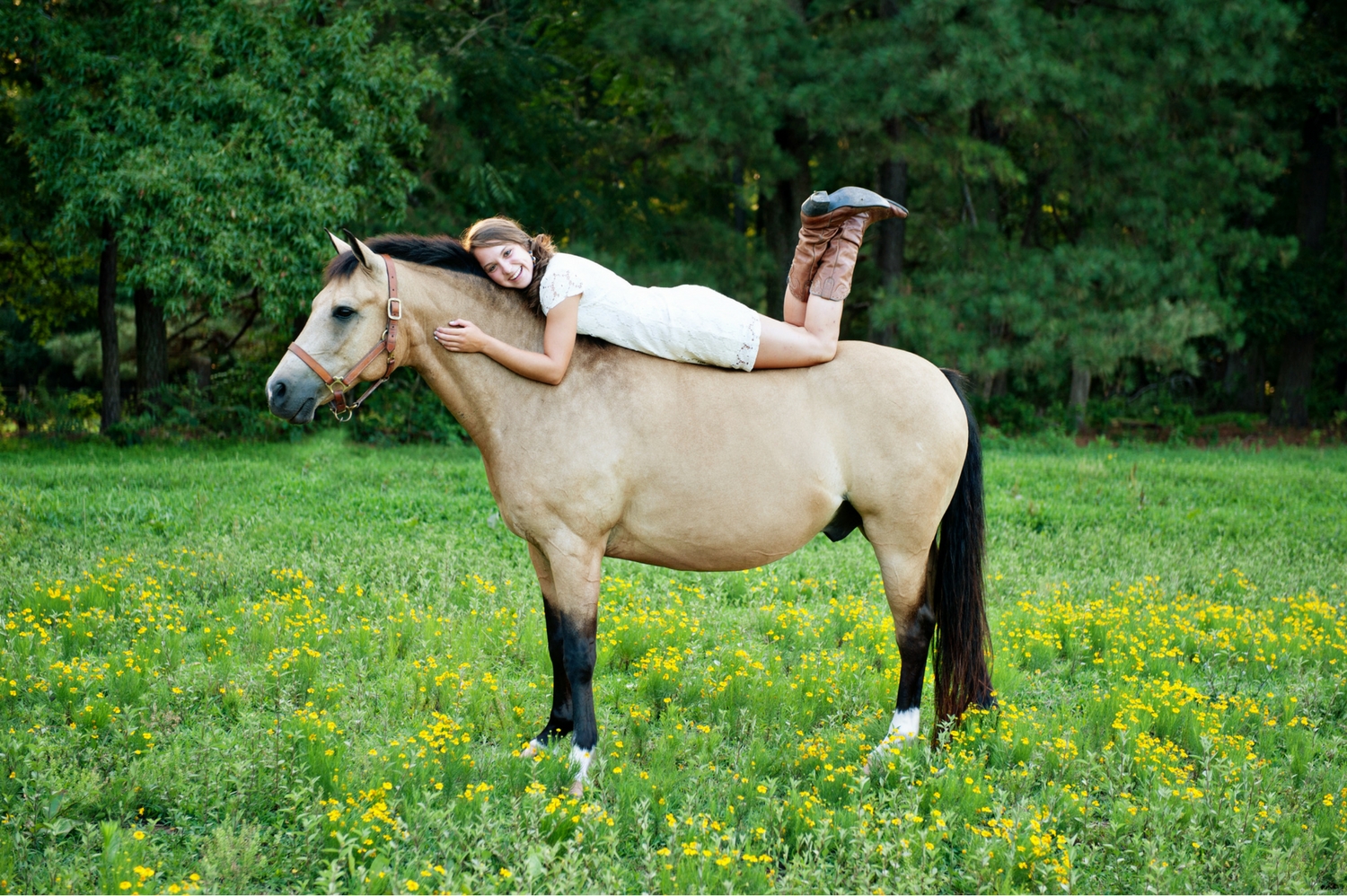 These were the most beautiful senior portraits I had ever seen.  I couldn't believe they were my girls.
Linda Mayakis
Horse Senior Portrait
Cary Academy High School Senior
Elizabeth
Cary Academy Class of 2015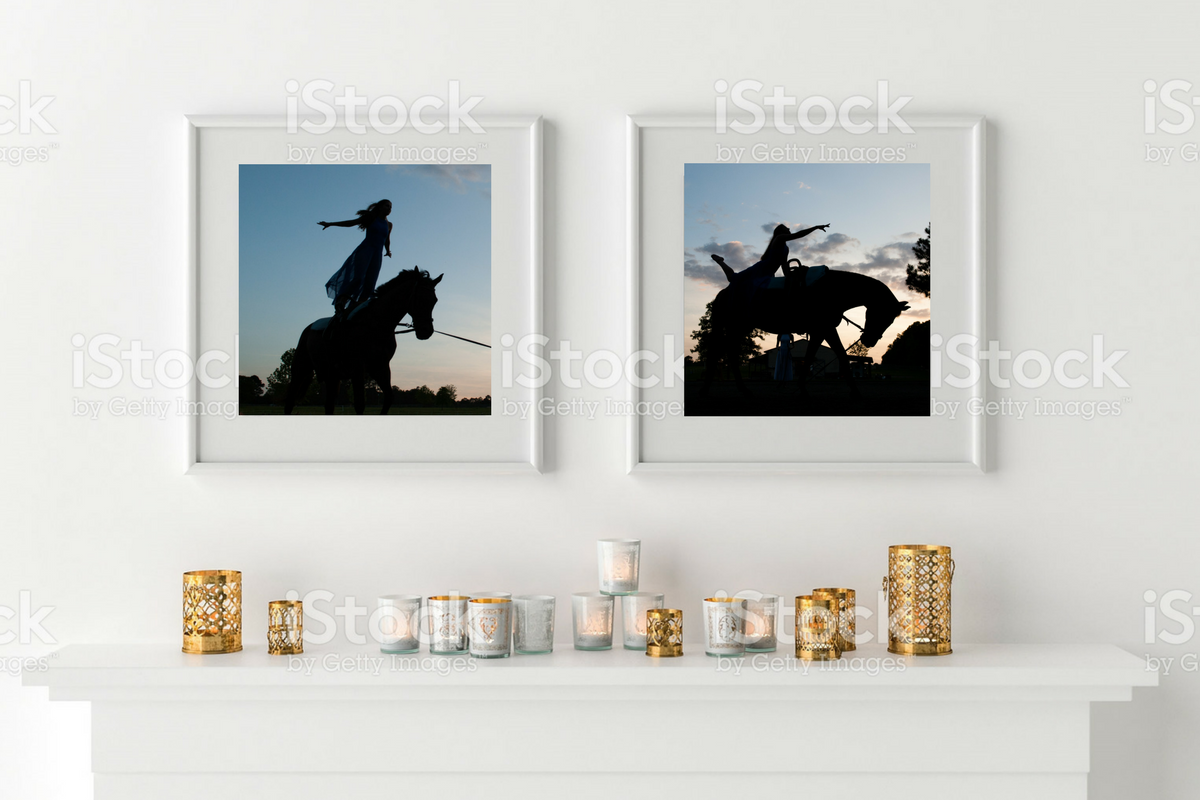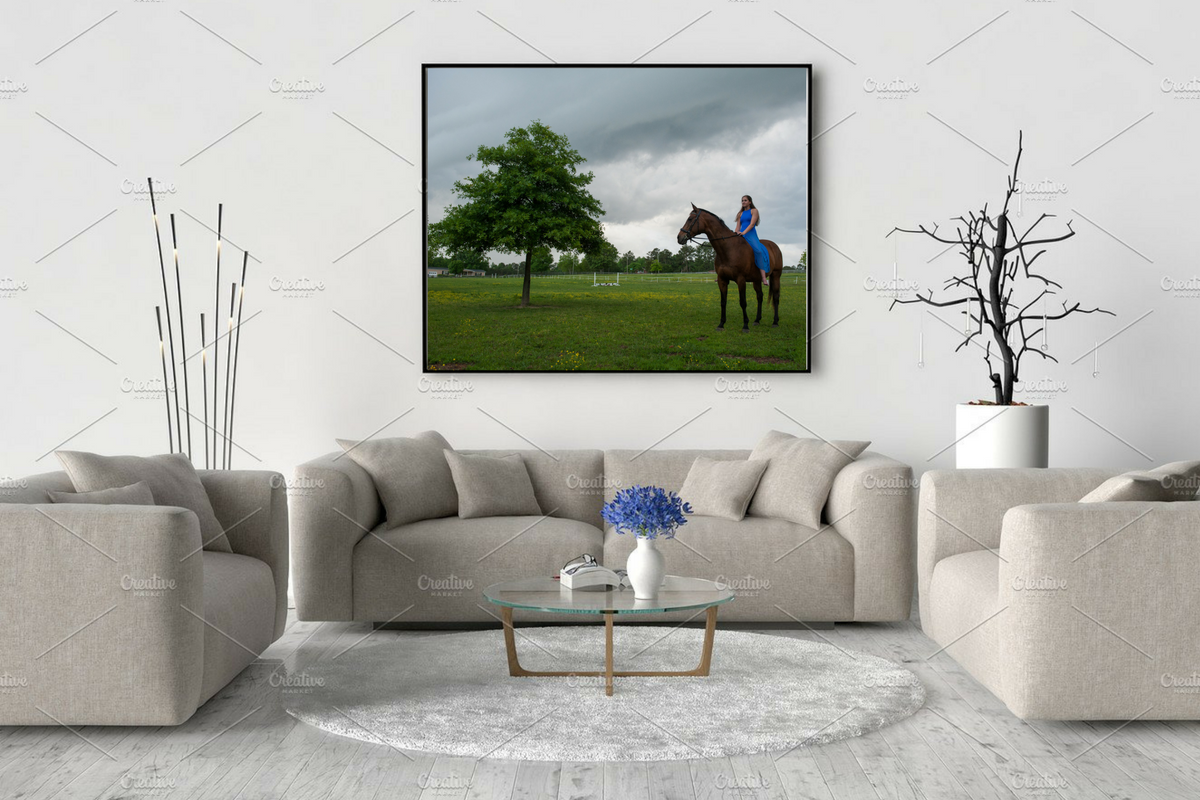 Elizabeth is a Cary Academy senior who absolutely loves her time at the barn and had to have senior portraits with her horse.  Even when AP Chemistry is it's most stressful there is always time to unwind her stress with a ride on her horse Buckbeak.  Any Harry Potter fans out there?  Buckbeak is the name of a loyal creature that is much beloved in the Harry Potter series.
Getting ice cream with friends or watching a good country music concert are definitely things Elizabeth likes to do for fun but more than anything she loves horses.  It was important to her to capture the relationship between her and her horse and we were excited to show them both at their best.
Late in July we photographed Elizabeth and her horse at her barn in Apex.  A field of yellow flowers gave us the perfect conditions to create the light and modern portraits of them together.  For one outfit Elizabeth wore a country music favorite – white form fitting dress and cowboy boots with a beautiful blue necklace.  She was brave enough to sit in the field in her white dress but we gave her a placemat to sit on.  Two of our favorite images were when Buckbeak would look down at Elizabeth and nudge her with his head.  The sunlight created an perfect glow around them.
After an outfit change Elizabeth wore her traditional riding gear.  The yellow flowers in the field gave us another opportunity to take more portraits with a totally different feeling. One of our favorite parts of the session was when Buckbeak reached around Elizabeth and took her riding helmet right out from under her arm.  Somehow we managed to get a fantastic shot of the exact moment it happened.  It will always make us laugh to look at this horse being so naughty.
When Buckbeak was ready to go in to the barn for his dinner we enjoyed the chance to do senior portraits around the barn.  The large oak trees on the property gave us welcome shade.  Elizabeth pulled out her guitar and played a few notes while swinging in the tree swing.  As the sun was setting in the sky she wanted a few very specific images starring the barn truck.  You know you're a country girl when you fall in love with an old truck.
When we met a few weeks after her session to reveal her portrait images Elizabeth was thrilled.  She remarked how amazing it was to have portraits that made her feel beautiful and celebrated her love of horses.  Senior portraits should always be as special and unique as the people (and horses!) in them.
North Carolina and Worldwide
Teresa and Justin Porter are an experienced husband and wife photography and filmmaking team available for equine photography in North Carolina and for travel worldwide.  Their Studio is based in Cary, North Carolina but their commissions are available throughout Pinehurst, Southern Pines, the Sandhills, the Triad, and the Triangle.  
Let's Talk